Search
Search Criteria
Products meeting the search criteria
05-14 Ford Mustang Powergrid Front Swaybar End Links (12M-75)
In today's high performance arena, there is more concentration on the whole car than ever before. The "g" force previously measured in straight line acceleration is now being mixed with the "g" force in lateral acceleration.
Within all of the suspension upgrades available for your vehicle, the most overlooked component is the sway bar link. This simple component attaches to the suspension and promotes stabilizing or "planing-out" the vehicle in a turn. Did you know that the simplicity of this link can hurt your car's performance?
Powergrid Inc. has created a system replacing the fixed-length pogo stick configurations. The Powergrid Adjustable Sway-Bar Link System provides the ability to easily adjust or tune the sway bar as part of the suspension system.


The stabilizer-bar has been overlooked as a tunable component in the production-based suspension system due to the lack of an adjustable link. The OEMs recognize that it is important to have a sway bar for cornering stability. It is installed in the suspension system and sent down the assembly line. From personal investigations, the sway bar with fixed length links can induce a load into any two cross-corners of your vehicle. The ability to neutralize the sway bar in your suspension system is a great advantage to baseline, balance, and refines your vehicle's handling characteristics. Powergrid has achieved this by creating adapters that integrate current sway bar link technology to the traditional sway bar architecture.



Before Adjustable Sway-Bar Links

Click for Full-Size Image


After Adjustable Sway-Bar Links

Click for Full-Size Image

The Powergrid system has incorporated adjustable THK resin ball-stud links. You may recognize their fixed length siblings that are finding themselves on many new production vehicles. Their toughness is supported by laboratory and field durability testing to the stringent OEM requirements. Heim joints and high misalignment spherical bearings were considered, but do not offer the compliance, the waterproof seal, and are limited in their range of angular articulation. The ball links also offer a very low friction in the joint and has up to 50 degrees of articulation. This eliminates binding and allows for smooth load transitions.

The Powergrid Adjustable Sway-Bar System in not limited to road race cars. Anyone that has taken the time to upgrade their street car's suspension should consider this product. Once again, knowing the influence of your sway bar on your suspension is as important on the street as it is on the track. Drag racers may want to include this system as a way to preload the right rear of their vehicles.

Pogo-stick links are 1940s technology that does not belong on a 21st Century vehicle. Ball links are here to stay, but there are too many of us that still enjoy our pogo-stick link cars. The Powergrid Adjustable Sway-Bar Link System provides the capabilities of modernizing your vehicle and tuning your sway bar rather than just install it. Powergrid allows you to "Adjust yourself in the 21st century!"

2005 Mustang Adjustable Sway-Bar Link

Click for Full-Size Image




 

View

 

Applications

 

and

 

Price List

 

for Adjustable Sway-Bar Links

 
Performance Throttle Body for 2006-2013 DISI MZR Mazdaspeed (GEN-6-497-10)
The CorkSport Throttle Body for Mazdaspeed 3, Mazdaspeed 6, and Mazda CX-7
Introducing the first and only performance throttle body for the MZR DISI that offers no
sacrifices.
By taking a ground-up approach we were able to succeed in making a throttle body that performs better than OE while retaining OE fitment and daily drivability. With easy installation and drop in fitment, you are sure to enjoy the gains from the CorkSport Throttle Body.
Share your performance review with the CorkSport community once installed! with #CorkSport
Check out the video and installation instructions below for more info.

https://youtu.be/fJ7QGe5oSKE
The CorkSport Advantage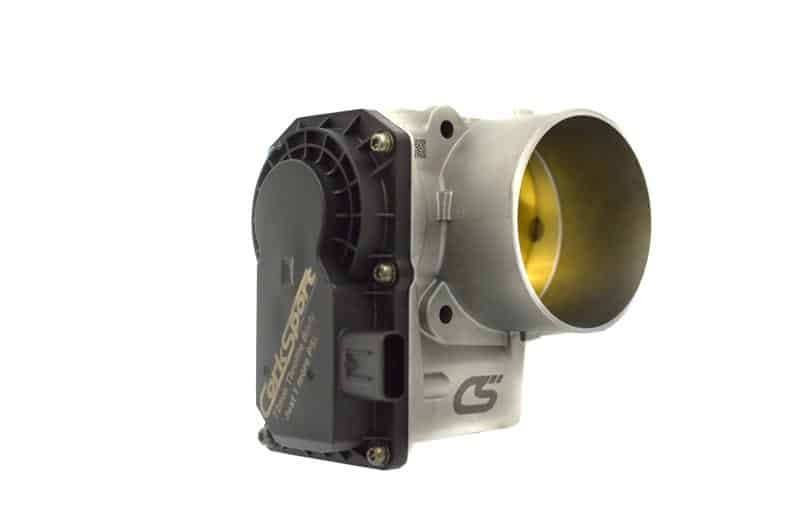 Ground Up Approach
Instead of trying to enlarge an OE throttle body or adapting to a different vehicle's throttle body to work, we started this project from the ground up. This gave us complete design freedom to make the best throttle body possible. The CorkSport Throttle Body uses 100% brand new parts. The body is an aluminum investment casting that was made precisely to our CAD optimized specifications. Coupled with new electronics that are based on the OE logic, the CS throttle body is truly a full OE replacement.
---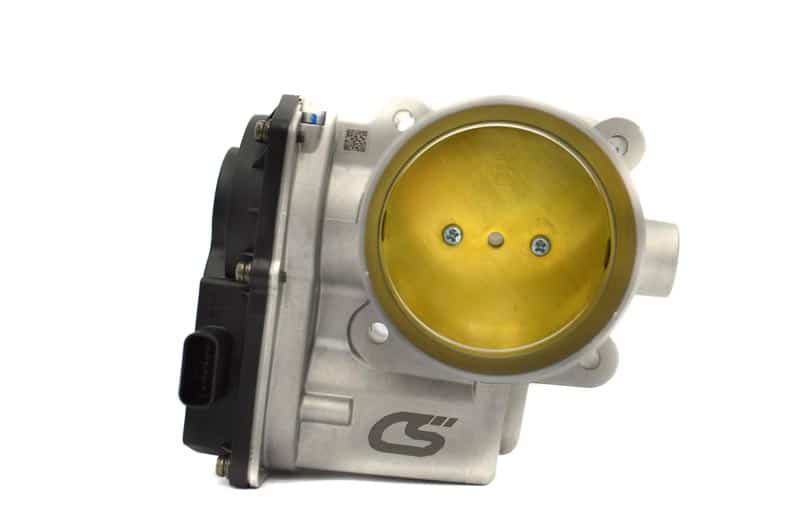 Design Focused
The CorkSport Throttle Body increases the throttle plate diameter from 60mm to 72mm to allow for the maximum flow that can be achieved with the OE bolt pattern. This may not sound like a very large increase, but the stock throttle body opening fits inside the CS Throttle Body opening with plenty of room! To further help with flow, the face of the throttle plate is flat. By using a D-shaped center pivot, the airflow does not have to go around a bump right in the center of the throttle plate. Plus, this design has been endurance tested to ensure that it will stand up to the test of time.
---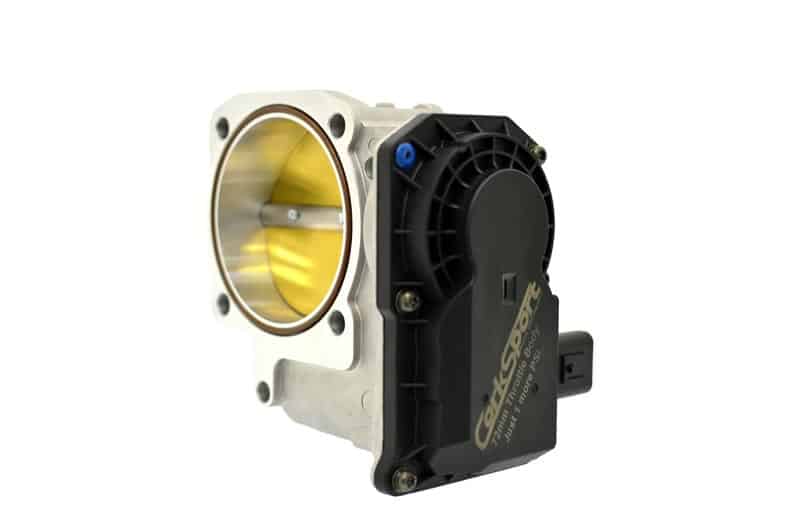 Easy Installation
By sticking to 72mm, the OE bolt pattern could be retained. That means the install stays simple and does away with any need for special adapter plates or a different intake manifold. It has been test-fitted and proven to work on OE, CorkSport, and JMF intake manifolds. 72mm is also the optimum size for versatility between 2.5"; and 3"; intercooler piping so it will fit almost any TMIC or FMIC setup. As a final touch, an O-ring groove is machined into the body with an included O-ring so you do not need to re-use the OE gasket (it's too small for the 72mm opening anyway). Don't worry though; the O-ring is safe with oil, gas, methanol, ethanol, and other chemicals that may find a home in your engine.
---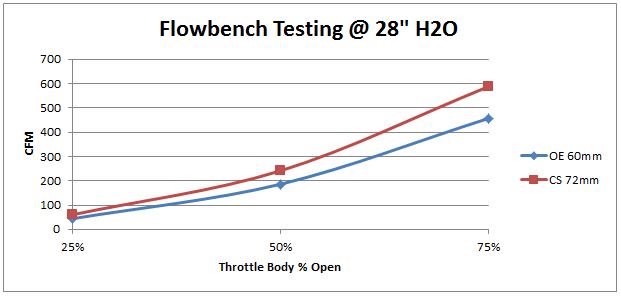 Tested and Proven
We have extensively tested the CorkSport Throttle Body and have found that it flows about 150CFM more than OE when the throttle body is 75% open (which is 100% accelerator). This is about a 33% increase over the stock throttle body. That is all well and good but what does it mean? In daily driving, we noticed better response with no CEL or choppiness. When testing for power on a midsize turbo (GT30 size), we primarily noticed that the turbo was spooling at a lower RPM. When we moved to a big turbo (GT35R or larger) we saw 100-200RPM lower spooling and an increase in midrange power.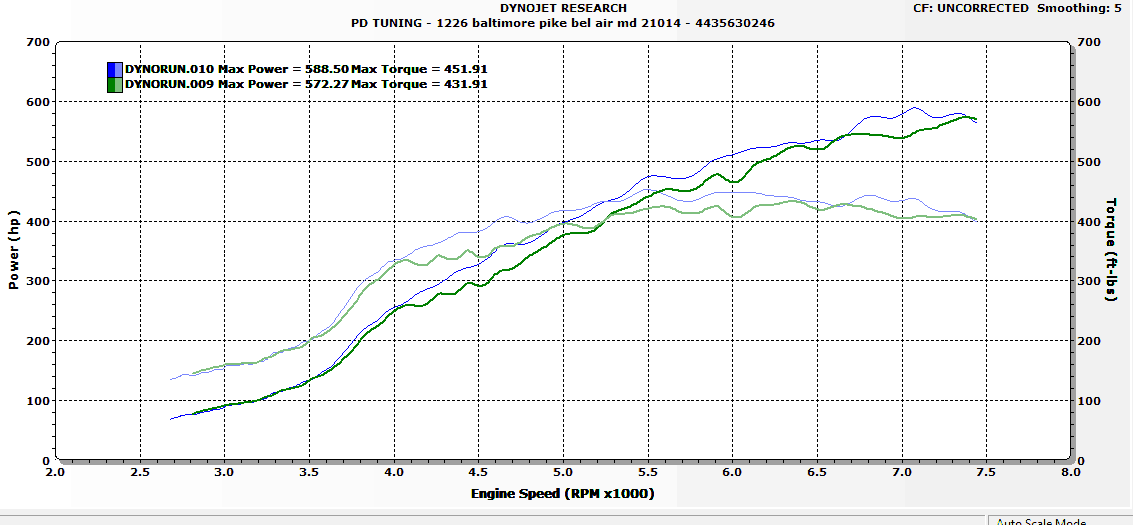 Checkout the dyno graph to see for yourself, blue is the CS throttle body, green is the OE throttle body. Note: there were no changes other than adding the CorkSport Throttle Body.
---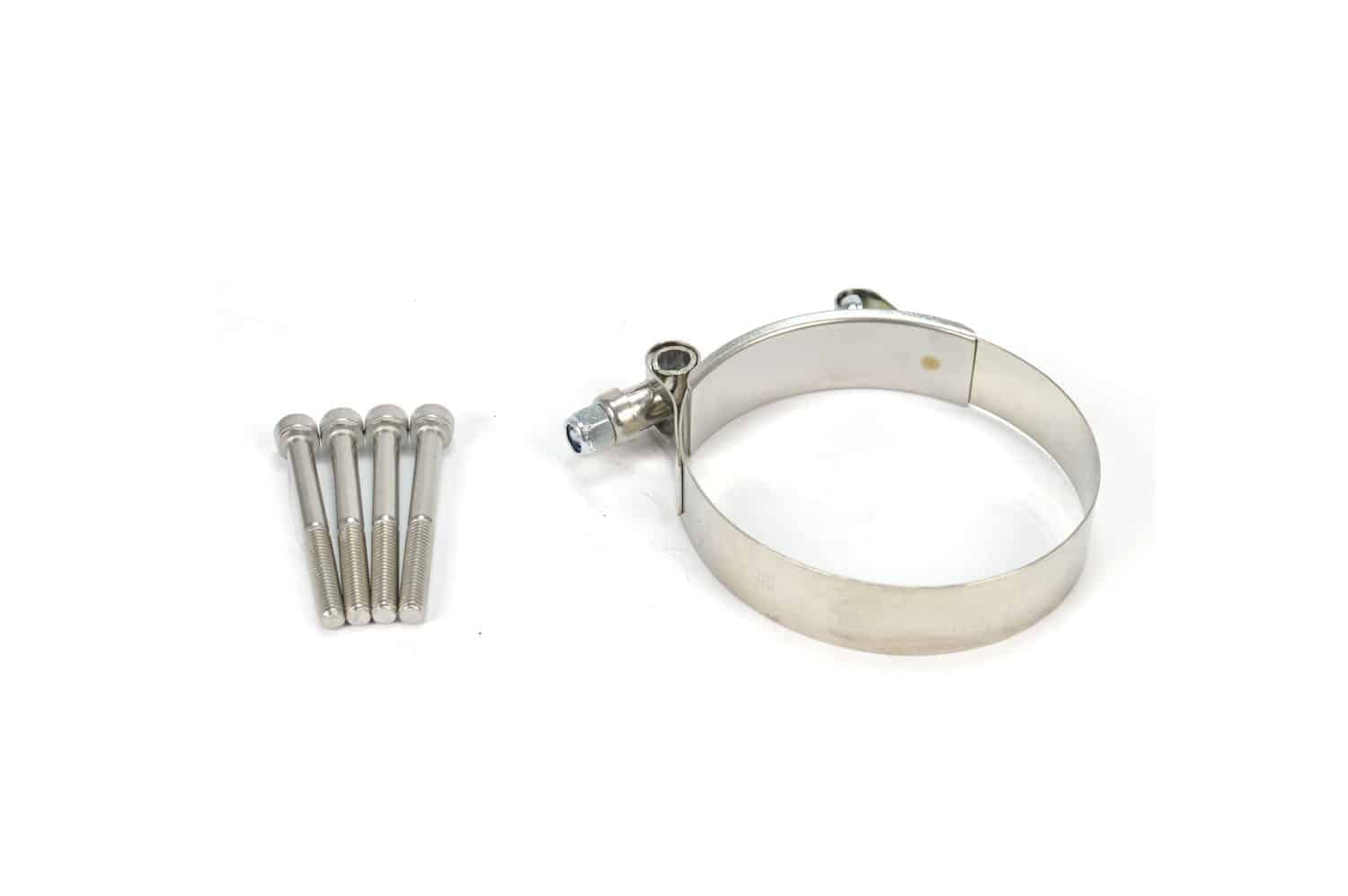 Hardware and Accessories
Each CorkSport Throttle Body comes with everything you should need for installation. Aside from the TB itself, every unit comes with stainless steel mounting hardware and a 3"; stainless steel t-bolt clamp to attach the throttle body to the silicone piping. You also get to choose whatever silicone will work best for your application. This includes:
3"; straight and 3" to 2.5" straight couplers for front mount intercooler setups.

3"; to 2.75" elbow for Mazdaspeed 3 and Mazda CX-7 top mount intercooler setups.

3"; to 2.75"; straight coupler for Mazdaspeed 6 top mount intercooler setups.
.
---
Additional Features
Vehicle Fitment:

2007-2013 Mazdaspeed 3, 2006-2007 Mazdaspeed 6, 2007-2012 Mazda CX-7

Designed in America:

 

Designed in Vancouver, Washington, in the Pacific Northwest.
CorkSport Service & Support:

 

Receive a 2-year warranty, full-color installation instructions, all of the needed installation hardware, and knowledgeable telephone installation support 

at (360)260-2675.
---
Advisory
The CorkSport Throttle Body does not retain the OE throttle body coolant ports. This does not cause any adverse effects; however, the coolant lines will need to be rerouted upon installation.

The CorkSport Throttle Body has not been test-fitted with every single intake manifold and intercooler piping option on the market. Fitment may vary.

The CorkSport Throttle Body has not been test-fitted with any throttle body spacers. Fitment may vary.

The CorkSport Throttle Body can be installed with no tuning, however, to ensure optimum performance and engine health, a tune after installation is recommended.
How To Install Your CorkSport Mazdaspeed Throttle Body
It will take you one hour to install the CorkSport Mazdaspeed Throttle Body with our easy-to-use instructions.

1 Hour Install Time

3/5 Difficulty

2-Year Warranty

No CEL